Full Width Image Background
Full Width Image Background
Text
You're one of a kind. Your care should be, too.
Text
COVID-19: What you need to know
Text
Find the latest information on COVID-19 care and vaccines, and get answers and resources for yourself and your family.
Text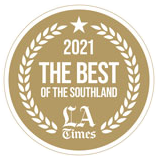 Text
Nationally and locally recognized for our care
Optum is honored to be named the 2021 Best Medical Group of the Southland by the L.A. Times. The 2022 Best of the Southland Awards are underway! Click below to voice your selections for best businesses in the Southland.
Text
Welcome to Optum
Optum is a leading medical group in Southern California. Our family of providers cares for more than 2 million patients throughout Los Angeles, Orange, San Diego, Riverside and San Bernardino counties. 
We're proud to announce that Optum Care Medical Group, Cassidy Medical Group, HealthCare Partners and Magan Medical Clinic recently came together under the Optum name. This website includes information about our care and services. 
We're committed to expert, personalized care that keeps you healthy and feeling your best. We see patients at nearly 200 locations, including 80 urgent care centers and 40 top hospitals. 
Text
Types of care
We offer a full range of care to meet your specific needs and help improve your health.