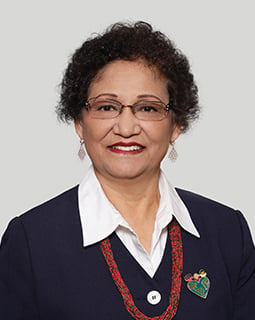 Ananta Malla, MD
Ananta Malla, MD
Please contact clinic directly to confirm appointment availability
Board certifications
American Board Pediatrics
Overview
Biography
Ananta Malla, MD, is board certified in pediatrics with more than 25 years of experience. Dr. Malla earned her medical degree from the Medical College of Nagpur University, India. She completed an internship and a residency in India, and later completed a residency in pediatrics at White Memorial Medical Center in Los Angeles. Dr. Malla enjoys meeting new parents and supporting their efforts to raise happy, healthy children. In her spare time, Dr. Malla enjoys spending time with her family. In addition to English she speaks Hindi.
Qualifications
Medical School
Govt. Medical College/Guru Nanak University
1979
Residency
White Memorial Medical Center***
1985
More information
Hospital Affiliations
HEALTHCARE PARTNERS AFFILIATES MEDICAL GROUP
Languages
I speak
English and
Hindi.