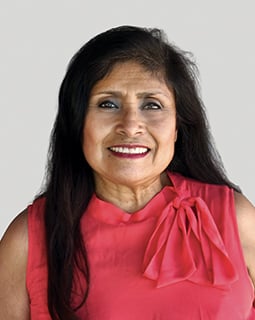 Lilia V. Zamora, MD
Lilia V. Zamora, MD
Please contact clinic directly to confirm appointment availability
Board certifications
American Board of Family Medicine
,
Family Medicine
Overview
Biography
Lilia Zamora, MD, practices family medicine. Dr. Zamora earned her medical degree from the UC Davis School of Medicine. Dr. Zamora completed her residency and a fellowship in obstetrics and gynecology at White Memorial Medical Center in Los Angeles. She prides herself on spending as much time as possible with her patients. In addition to English, Dr. Zamora speaks Spanish.
Qualifications
Medical School
UC Davis, School of Medicine
1988
Fellowship
White Memorial Medical Center***
1992
More information
Languages
I speak
English and
Spanish.