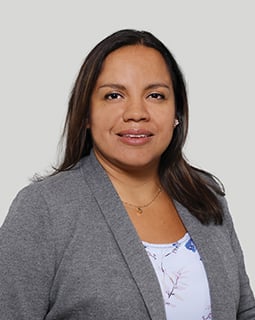 Johana Esther Flores-Rios, MD
Johana Esther Flores-Rios, MD
Please contact clinic directly to confirm appointment availability
Board certifications
American Board of Family Medicine
Overview
Biography
Johana Flores-Rios, MD, is board certified in family medicine. Dr. Flores-Rios earned her medical degree from National Autonomous University of Honduras. She completed her internship and residency at Keck-USC School of Medicine. Dr. Flores-Rios sees patients of all ages and backgrounds. In particular, she has a passion to help and heal the underserved. She also has a strong interest in women's health and obstetrics care. Dr. Flores-Rios believes strongly about educating her patients on how improving their health can make a real difference in their lives. She encourages them to practice good habits such as eating nutritious foods, exercising regularly and reducing stress. In her spare time, Dr. Flores-Rios enjoys hiking, dancing to Hispanic music and traveling. In addition to English, she speaks Spanish.
Qualifications
Medical School
National Autonomous University of Honduras
2007
Internship
USC - Family Medicine Program California Hospital Med. Ctr.
2011
Residency
USC Family Medicine - Residency Program
2013
More information
Hospital Affiliations
HEALTHCARE PARTNERS AFFILIATES MEDICAL GROUP
Languages
I speak
English and
Spanish.